Jerome Bettis, a pro football player and Hall of Fame Running Back, developed the Jerome Bettis Bus Stops Here Foundation in 1997. The purpose behind the creation of this foundation is to provide inner-city youth with opportunities and resources to become healthy, confident, and productive individuals of the society.
Why did Jerome start the foundation?
Jerome Bettis always wanted to lead by example. He believes in giving back to the communities and societies that made him capable of accomplishing the level of success and recognition he enjoys today. Bettis has a strong belief that not just his parents, extended family, and teachers, but various programs and multiple individuals influenced him and helped him shape his life. Now, he believes that it is time to return all that by making a real difference in the lives of the underprivileged youth of our society.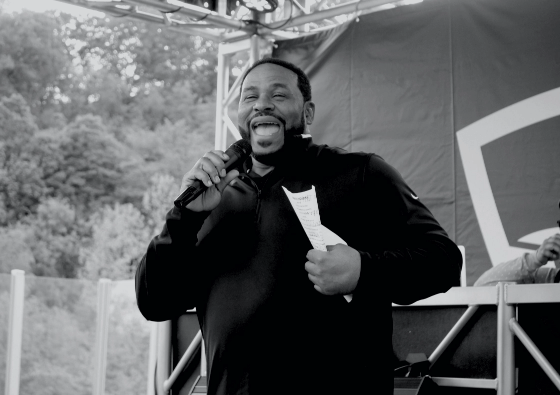 Jerome Bettis is a Super Bowl Champion and Pro Football Hall of Famer. He is among the best NFL running backs of all time. Bettis is also among one of the nine NFL players in its history who rushed for 13,000 yards. In January 2006, Jerome finished his NFL career after 13 seasons. He immediately retired after the 21-10 win of Pittsburgh Steelers on the Seattle Seahawks in his hometown, Detroit, in the Super Bowl XL game.
The Jerome Bettis Bus Stops Here Foundation is working to provide education, sports, technology, and recreational opportunities to the underprivileged youth of the inner-city. We aim to help them improve their quality of life through our mentoring and programs to become enlightened, healthy, skilled, and productive individuals.

Through our resources and experienced assistance, we provide financially challenged youth with a sense of purpose, motivation, and confidence, which helps them put their optimal efforts forward in whatever they do in their lives.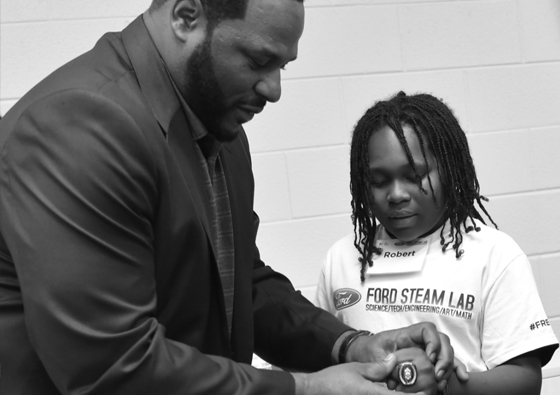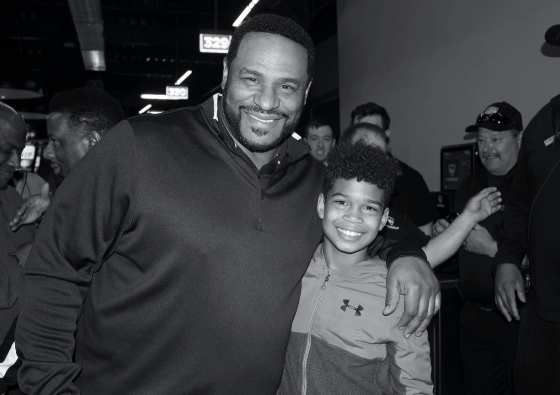 Our vision is to develop healthy and thriving youth and communities equipped with the latest skills, knowledge, and tools that enable them to build their best futures as well as better tomorrow for the next generations.

Moreover, we strive to provide a supportive and safe environment that enables them to grow into caring, thoughtful people.
Since our inception, we have developed multiple educational, recreational and financial support programs for the impoverished youth of our community. We created various fundraising campaigns and worked with different local and national organizations to support a range of K-12 youth education programs that help bridge the gap between conventional education and technology in our underprivileged communities.

Through our powerful and impactful initiatives, we ensured that all students enrolled in our programs get equal chances of success. Especially during these challenging times following COVID-19, there has been an increase in the digital divide of children in our region and at the national level.
It has become more critical than ever to provide students and teachers with technology to continue their learning and teaching. To deal with this problem to some extent, we started a campaign to encourage individuals and companies to donate their used computers or laptops or make financial contributions to support our 'Connecting All Students' mission. So that our youngsters continue with their education and teachers continue to teach remotely amidst this crisis. That'll surely help students to meet their educational needs from their homes.
‍
This is not all! We'll continue to make an impact in our communities!

Donate Now to Develop Strong, Healthy, Confident, and Skilled Youth for a Better Tomorrow!